Monsoon Care Tips for Your Jewellery
August 20, 2021
Rain is delightful but not for your precious jewelry. The onset of the monsoon brings trouble for your jewelry. It makes them vulnerable to damage and tarnishing. So, when humid weather hits, you need to take extra care of your jewelry. Little efforts in the monsoon will help in preserving the newness of your jewelry for a lifetime. Whether it's a dainty pendant necklace or a designer solitaire ring, your jewelry irrespective of its metal or design has to be always protected against humidity to retain its quality and luster.
Tips To Protect Your Jewellery during Monsoon
The first and foremost important thing is to keep cleaning your jewelry from time to time. Every time you wear jewelry make sure to clean it with a soft brush or cloth. Doing so will help you remove any moisture gathered due to sweating as well as it will prevent any chemical from depositing.
For diamond jewelry a manual blow-dry and a wipe with a soft cloth is recommended. But remember to not use any electronic blow drying procedure for the task. Even a simple nose ring designstudded with the diamond needs to be handled with due care.
Your jewelry is likely to be prone to tarnishing, fungus, and other bacteria development in humid temperatures. Therefore, one must ensure to keep them dry as much as possible. Store your jewelry in air-tight boxes or zip locks. Plus, you can use silica gel packets to keep moisture at bay while preserving your jewelry's shine.
Jewellery made of pearls, amber, and corals should be stored in separate boxes. Preserving them along with other jewelry may lead to scratching and other possible damages.
Pearls tend to be more sensitive to chemicals, therefore, it is advisable to preserve them in soft pouches or plastic wraps.
Silver jewelry is vulnerable to oxidation, as such to prevent it from corrosion, extra attention is needed. In case if your jewelry happens to get wet, clean it by using toothpaste and a soft cloth. Another recommended alternative is to take it to the jeweler for a silver dip. This procedure will help bring your jewelry shine.
Do not store your silver jewelry along with leather accessories. This is because in humid temperatures leather tends to develop fungus which may also infect your jewelry if stored together.
Avoid wearing jewelry when you are expected to go outside in the rainy season. Especially, silver jewelry should be strictly avoided until the monsoon recedes.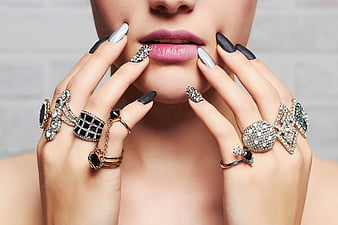 Takeaway
Just like your skin, your jewelry also needs special care in the monsoon. So, make sure you protect your favorite pieces. If you combat all weather odds, your jewelry will thank you. Moreover, it will keep shining and looking brand new forever. Even if you need to wash your jewelry during the monsoon, keep in mind to use warm water and clean it thoroughly using a soft, dry cloth.
Hence, when monsoon strikes, do not forget to give your precious jewelry the due care and attention it needs!